Housing Affordability CRISIS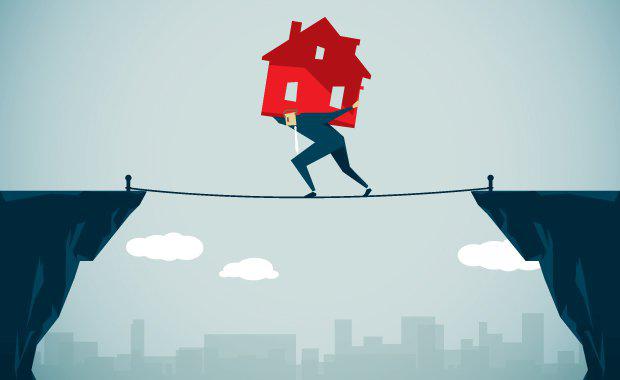 As a real estate professional, the first question I get asked at social events is almost always "So, how's the market?" I know that is mostly polite small talk, but it is something that I am very passionate about. Understanding the fundamentals that drive the market in which you work is important…especially if you want people to actually listen to your response and hire you. Whether you are selling stocks, bonds, insurance, real estate, legal, accounting or banking services, you must understand your market.
The topic that has been on my mind the most as of late is housing affordability. I started to wonder why the real estate markets across the US and especially in San Diego, have not hit afterburner in light of the recent record-low mortgage interest rates and increasing supply of homes. Economics 101 suggests that in a market with limited supply and steady demand, a decrease in the cost of ownership should shift the demand curve to the right. As demand increases and prices rise, supply should also increase and we should see increased sales AND prices. This has not been the case.
After digging through the data, I found out why. According to the San Diego Association of Realtors (SDAR), the number of new listings in San Diego County has been flat year over year. Year to date from June 2018 to June 2019, there was exactly ONE additional new listing. New listings went from 8,771 to 8,772. It is easy to confuse the notable increase in housing supply from 2017 (an average of 6,000 new listings) to 2018 as a trend that would continue, but the reality is, many homeowners raced to get their equity rich assets to the market in 2018 and supply has now stabilized. But you might ask – "If supply is constrained and demand has increased, we should be seeing huge gains in appreciation right?" Not exactly.
SDAR has reported an 11.7% decrease in closed sales in the same year over year period noted above. Along with that decrease in sales, the time those houses sat on the market increased by 33.3%, from 24 to 32 days. Although that may not sound outrageous, compared to the short days on market of earlier years, that can seem like a lifetime to sellers. So why the slowdown in sales? The biggest culprit was interest rates. At the end of 2018, 30 year fixed rate mortgages were fast approaching 5%. I have often said that homeowners don't buy a house, they buy a mortgage payment. And at the high median home prices of 2018, that interest rate was more than what people could stomach. Actually, more in line with my argument, the home that a buyer could afford was not something they could stomach. So with interest rates on a 30 year mortgage down to 3 year lows of 3.5% or less, why haven't buyers jumped back into the market?
That answer is very simply – THEY CAN'T AFFORD IT. For years, the median sales price for homes in San Diego has been increasing at nearly double digits in some neighborhoods. Even in areas viewed as less desirable, price appreciation was still growing at 4%. At the same time, wage growth has only been increasing at 2-3%. There was a fork in the road in the last two years and home values left wages behind.
So back to our Econ 101 lesson. Yes, supply has increased over the last few years, but it has stagnated in the last 12 months. Supply is now back to what many economists consider to be a sustainable level, after the chaos of the real estate boom and bust (25,000 homes on the market any given day in 2006 and 3,500 in 2016). Demand spiked from 2015 to 2017 as home buyers flooded back into the market after seeing stability in their jobs, and that spike in demand with a constrained supply led to rapidly rising prices – multiple offers and bidding wars. So now that the increase in prices has leveled out and money is cheaper, home values are just too high for the average consumer – the buyer of the median home. Although the Housing Affordability Index has been increasing, in San Diego County only 80% of buyers can afford the median home. But that sounds great – 80% of consumers can afford a product? What's wrong with that?
The median home in San Diego is not exactly what every future homeowner would want to buy. They are often outdated and in need of remodeling. They are often in areas not supported by high performing schools. They often require an extended commute. So why bother? Why would anyone want to jump into the current housing market?
Very simple. You can control a major asset, that has been appreciating at BETTER than stocks, bonds, the S&P 500, the rate of inflation, just about every asset class out there, for 3.5% interest. If you are old enough to remember the interest rates of decades past (17% in the 70's, 10% in the 80's) you will understand the concept of FREE MONEY. Inflation has been hovering around 2%, so this means you are able to own an asset appreciating conservatively, at over 2 times the rate of inflation (4.8% in San Diego County last year) at a cost of 1.5% above inflation. So what's the worst that can happen? Home values drop? You still have a home, an asset that can be rented easily in a rising rent environment. There is something else I often say regarding real estate in San Diego – There isn't much more room to build. Mexico to the south, desert to the east, Pacific Ocean to the west and Camp Pendleton to the north. If real estate follows the law of supply and demand, in the long run, there is only so much supply to be had and demand for San Diego housing is consistent.
If you agree or disagree with me, please let me know! The fundamentals behind the housing market are shifting constantly. Trade disputes, Federal Reserve policy, unemployment – these are all things that could change rapidly and they are all things that can have a significant impact on the value of your current or future home.
Welcome Home
Juan Mullen | Navigation Realty | CDRE 02016305 | 619-392-0497