5 Ways A Real Estate Agent Adds Value
As a licensed real estate agent in San Diego, CA I occassionally hear people ask why an agent is necessary. Here are the typical responses – yes, you could complete the transaction on your own, but why would you? Well because it's not rocket science, goes the reply. You're right, neither is pulling a tooth, but you wouldn't do that on your own right? Oh, but that's different! Is it? You could find the 50+ California state mandated forms on the internet. You could spend days researching the nuances of each form. You could spend valuable time marketing, showing, photographing, videoing, staging and designing your home. Just like you could grab some pliers and pull your own tooth – heck, that would only take a few seconds!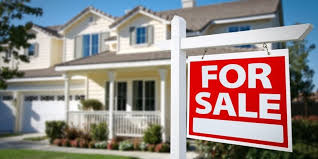 So how does a licensed real estate agent add value? If my toungue-in-cheek description above doesn't make it a little clearer, then let me boil it down to one word – TIME. Yes we can go on YouTube and figure out how to do anything these days, but do you really want to spend that valuable time researching a Residential Purchase Agreement, COP, TDS, SPQ, Meghan's Law requirements or a Section 1 Termite Clearance? Some people have nothing but time on their hands (well, nobody really has extra time) and are willing to dig into a process to save a few dollars. But I suspect most people would rather spend their precious "free" time with their family or on a hobby that brings them true joy.
Why do you use Uber, go to a dry cleaner, or dine out? Why do you keep a tight schedule of events on your phone? Why do you use Waze or other map apps that help you avoid traffic? TO SAVE TIME! No only do these actions save time, but much like going to a dentist to have a tooth pulled, they save pain. And trust me when I say there is nothing painless about dealing with the legal and emotional issues surrounding the single largest purchase most people make in their lifetime.
So let's dig into some of the services that my team of licensed real estate agents provide:
Transaction Coordination – this is the basics of handling all the contracts and paperwork. This is the most basic service and this is all a Discount Brokerage is going to offer.
Home Preparation – this is the luxury level of service that I provide. I completely stage your home at no additional charge. My team will go through your home and help you de-clutter and de-personalize; advise on repairs, paint, upgrades, etc that will add dollars to your bottom line; help to decorate you home to make it the most appealing listing in your neighborhood.
Marketing Plan – although most median+ priced homes will sell based on the Multiple Listing Service, we invest the same amount of time and money into a median priced home as we do a luxury home. We execute a thorough marketing plan that includes paid ads on social media, search engine optimization and other traditional channels.
Professional Photography & Video – the way your home appears online will make or break your sale. If the house doesn't look attractive you will have limited interest. If people don't want to come see the house, you can't sell it.
Personalized Showings – I will personally show your home to prospective buyers – not just throw a lockbox on the door and let another agent "sell" your home. Meeting prospective buyers face-to-face, showing the buyer's agent that we mean business and personally selling your home is going to put a more professional face to your property and will generate more offers.
So do you absolutely need a licensed real estate agent? No, but unless you are prepared to do these 5 value adding actions on your own, you are likely going to waste a lot of time andleave money on the table.
Welcome Home!
Juan Mullen | Navigation Realty | DRE# 02016305 | 619-392-0497