Top 5 Lessons I Learned in 553 Days in Real Estate – The Hard Way!
Some of you may recall that I am a retired US Navy Pilot. After serving our country for 20 years and a couple hair raising deployments to Iraq, I decided to get back to my business roots.
While I was a senior in high school (1989-90), I became fascinated with the business stories of the day – KKR and Nabisco, Michael Milken and the junk bonds that fueled the '80s, Carl Ichan and his band of corporate raiders. When I graduated from high school, I immediately packed up my car and left home to San Francisco. My plan was to go to college and dive into the market. That's why I love plans – they seldom make it to execution.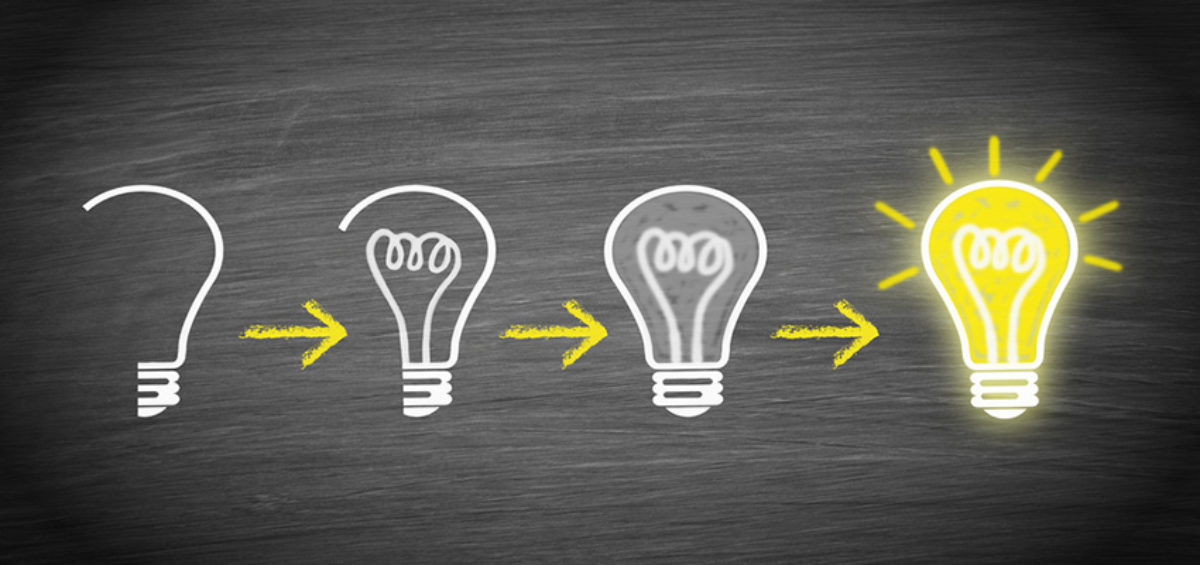 Sitting on the BART one day, I picked up a newspaper and found an ad for a stock brokerage firm that was recruiting new brokers. Being 18 and having consumed every ounce of information about the market I could get my hands on and having nothing to lose, I responded to the ad. Just a few short months later, I passed my Series 7 and 63 exams and was a broker in San Francisco. Business in 1990 was great – I watched Microsoft split a few times and got heavily involved in IPOs. So great that I partnered with a few other brokers to buy our own brokerage firm.
Fast forward a few years, and one huge real estate limited partnership deal that went south, and I was back in college and making my way into the cockpit of a Naval aircraft. After happily serving for 20 years, I sat back and struggled with what I wanted to be "when I grew up". After completing my MBA from SDSU in 2015, I knew that finance was where my heart was.
The logical landing pad was my family's real estate brokerage. Formerly called Five Star Executive Realty, my mother and broker, Deborah Mattas, was already a fixture in San Diego real estate. We decided that this company would be not just my landing pad, but also my launch pad.
As anyone in business and especially in real estate knows, competition is fierce. What value do you bring the consumer? Why should a customer give you their business and not the thousands of other businesses? In business speak – what is your value proposition? That, of course is the ultimate question, and that is what gets me going everyday.
So after 553 days in this seat (now don't forget that I ran a multi-office investment firm at 19, led dozens of multi-aircraft missions into enemy positions in Iraq and led large organizations in the military) I have a few lessons learned that I want to share:
Experience Matters – whether it's leading combat missions overseas, training stock brokers or closing a million dollar real estate transaction, knowing that you have "been there and done that" matters. This is why I have surrounded myself with decades of experience. My mother and broker has been in the business for nearly 20 years. My partner, Daniel Vachon has been at it for 13 and the agents we are attracting have many years of experience. You don't have to be the smartest person in the room, but you MUST be smart enough to see that you are NOT the smartest and go find the people that have likely seen it all.
People Skills Matter – perhaps it's because I don't have the highest IQ in the room, that I have depended upon my EQ. In today's economy, the importance of EQ is rapidly surpassing that of IQ. If you can comprehend quantum physics, but can't relate the subject to people, what good are you to the market? Life is a people business. If you are not good at people, you are not going to be good at business.
Hard Work Matters – you can't just mail it in everyday and expect results. If you want to be successful, you have to do more than adding "CEO" or "Entrepreneur" to your Instagram bio, you have to put in the work. This point ties directly to lessons 1 and 2 above. If you don't have as much experience as others in your industry, don't give up. We have this incredible resource at our finger tips called the internet. There is no longer any excuse for not knowing the information. You may not be able to execute on that information as well as the next person, but you MUST know that info. Spend all your waking hours consuming information so that you can speak intelligently. While in business school, my classmates and I would always joke that although we may not be statisticians or CPAs after completing our MBA program, we will certainly be in the conversation. And when you're able to stay in a conversation, you are honing your people skills.
Details Matter – here is where I learned my most recent and disappointing lesson. As anyone who watches the real estate market knows – either as an agent, investor, lender, etc – the current market moves FAST. If you want to get your client's offer accepted, you must be one of the first through the door. Some people are skipping that step and writing offers based entirely on information and pictures found online and in the MLS. If you find "the one" for a client, you want to do all you can to get that house in contract. If you get the property in contract, nobody else can take it and in California we have time periods built into the contracts that allow for due diligence. During the 17 days typically allowed for inspections, you can peel back all the layers of the onion and make sure the property is all it seemed to be. Well, in a recent deal, I followed my own advice – move fast, knock out the competing offers, get the house under contract and THEN complete the due diligence. But what I failed to do was heed lessons 1 and 2. I didn't catch a detail that a more experience person likely would have seen AND I completely misjudged this person's tolerance for risk. Experience and EQ fumbles. Needless to say, it wouldn't be a lesson worth writing about if I was able to salvage the deal. Never move faster or into riskier territory than your customer can stomach.
The Copy Matters – the business world has changed. Because of the power of the internet and the layers of social media on top of it, the middle is getting crushed. If you were able to chug along and provide mediocre service or a marginal product, in the hopes that nobody would notice, or if they did, wouldn't go through the effort to complain – consider yourself dead. You are the fat that is getting trimmed by the internet. Every person with a smartphone is now a food critic (Yelp), mechanic (YouTube), campaign manager (Facebook), wine expert (Vivino) or a blogger. You cannot hide, they will find you. You must offer the best product or service possible and there are no excuses for anything less. The copy refers to how you creatively engage your customers. You can have the best house for sale, but if it is not presented perfectly, that listing will grow stale. You can be the best chef in the city, but if nobody knows, you are just a cook for your front of the house staff.
So yes, it's ONLY been 553 days since I took this seat, but I have been rushing towards these lessons for 45 years. These 5 lessons are not only for real estate professionals. I would argue they are important lessons for everyday life.
I've always said that if you rest you rust. I can't sit still without reading something new, watching someone experienced execute what I aspire to become or listen to a master explain how they do it. If you are not putting yourself out there daily, trying and failing, you will not learn any new lessons. Trust me- I've failed a lot and I have many more lessons to share!
As Always – Welcome Home